Machinery Sales
072 222 2211
General Enquiry
060 600 6000
Sales Direct
021 555 3250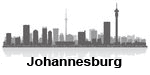 Johannesburg
087 802 5368
011 397 1429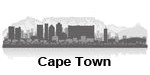 Montague Gardens
087 802 7106
021 555 3250
Plasma Cutter, Air Plasma Systems for Hand-held and Automated Cutting
The MetalWise Series Plasma Cutters (a.k.a Plasma Cutting System, Plasma Cutting Power Unit) introduced by AM.CO.ZA, features IGBT plasma cutting technology which leads to a cleaner and better quality cutting result. They come with:
Hand-held Torch: for Hand-held Plasma Cutting and Gouging (no hand-held torch for water-cooling plasma)
Mechanical Torch: for Automated Cutting used on CNC Plasma Cutting Tables, with build in Arc-Voltage signal feedback. All CNC Machinery equiped with the MetalWise Series Plasma Cutter is able to perform Arc-Voltage Torch Height control for the best cutting quality results possible.
1 Years Quality Warranty, Lifetime Service and Repair

This machine was developed initially by Advanced Machinery, and therefore we are very confident about the quality and easy to use features of the machine. We also stock the spares for the plasma power unit and able to provide repair for last five generation of the machine.

MetalWise 45A
MetalWise 65A
MetalWise 100A
MetalWise 130A
MetalWise 200A
MetalWise 300A
MetalWise 400A
SKU
P-METALWISE/35
P-METALWISE/45
P-METALWISE/85
P-METALWISE/125
P-METALWISE/165
P-METALWISE/200
P-METALWISE/260
Price
N/A

R 19 999

R 28 999

R 35 999

R 70 999

R 189 999

R 209 999

Input
Voltage
220V Single Phase
380V Three Phase, 50HZ/3~380±10%
Current
9.1A
14.5A
27.1A
42A
71A
100A
137.5A
Power
6kVA
9.5kVA
17.8kVA
27.5kVA
46.5kVA
65.5kVA
90kVA
Output
Current
Minimal
20A
30A
30A
35A
40A
45A
70A
Maximal
45A
65A
100A
130A
200A
300A
400A
Optimal
35A
45A
85A
125A
165A
200A
260A
Plasma Gas
Type
Compressed Air. All Our MetalWise Plasma Cutter with Water Trap Build-in
Nitrogen(99.995% Purity). For Better Cutting Straightness and Smoothness
Pressure
4 Bar
4 Bar
6 Bar
7 Bar
7 Bar
7 Bar
5.5 Bar
Flow Rate
120 L/min
120 L/min
130 L/min
150 L/min
150 L/min
150 L/min
600 L/min
Duty Cycle
Percentage
60%
60%
100%
100%
100%
100%
100%
Period
60 Minutes
Torch System
Model
Mach™One
Mach™Two
Mach™Three
Mach™Four
Mach™Five
Cooling
Air Cool, cooling by the Plasma Gas flow
Water Cool, Use Deionised Water (At Least Purified Water)
Mild Steel
Cutting
Piercing
8 mm
12 mm
16 mm
20 mm
25 mm
30 mm
40 mm
Severance
20 mm
25 mm
30 mm
30 mm
40 mm
50 mm
60 mm
Stainless Steel
Cutting
Piercing
5 mm
10 mm
15 mm
18 mm
20 mm
30 mm
--
Severance
15 mm
20 mm
30 mm
30 mm
30 mm
--
--
Aluminium
Cutting
Piercing
5 mm
10 mm
15 mm
18 mm
20 mm
30 mm
--
Severance
10 mm
15 mm
25 mm
25 mm
30 mm
--
--
Cutting Thickness & Cutting Speed
Performance Table
Performance Table
Performance Table
#: Prices provided are excluding VAT.
Call Sales Direct
087 802 5368

/

072 222 2211
, Machinery Sales 072 222 2211, General Enquiry 060 600 6000,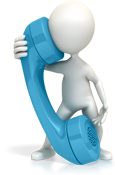 We Will Call You Back
Call Sales Direct
087 802 5368

/

072 222 2211
, Machinery Sales 072 222 2211, General Enquiry 060 600 6000,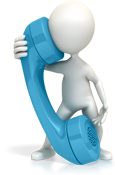 Let Us Call You Back
Call Sales Direct
087 802 5368

/

072 222 2211
, Machinery Sales 072 222 2211, General Enquiry 060 600 6000,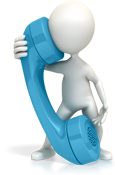 Let Us Call You